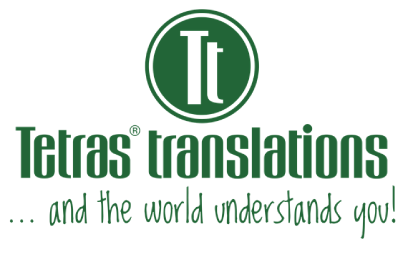 Tetras translations
Headquarters
GALA Member
Tetras translations
Allow us to introduce Tetras translations, the Munich-based international translation agency. We specialise predominantly in technical translations. We also offer complex translation solutions to our customers who export their goods and services abroad.
We take part in trade fairs and conferences the world over to learn about the latest trends in translation services and inform visitors about the work and technical communication services offered by our company, which has specialised in technical translations since 1998. By specialising in a narrow field, the company is able to guarantee the outstanding quality of its translation services.
When producing translations for a wide range of customers from all over the world, we place particular emphasis on compliance with the standards and processes set out in the international standards ISO 9001:2008 and ISO 17100 in compliance with which we are certified. We exclusively work with native translators. Apart from translation services, we also offer localisation, DTP and Translation Memory management services.
Tetras translations...and the world understands you!
Translation and Localization
Multimedia Localization
Middle East
Central and Eastern Europe
Western Europe
Americas
Asia-Pacific