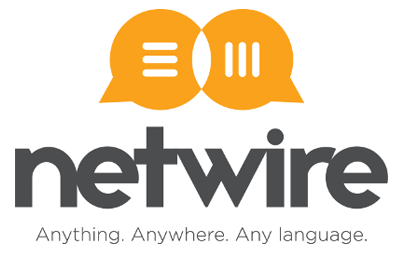 Netwire Global
Headquarters
GALA Member
We are a multilingual solution provider for a globalized world. Our role is to help other companies and institutions relate to their audiences anywhere in the world, in any media, speaking the current local language.
We have developed a work methodology that delivers high-quality translation service, which has attracted and earned the trust of major companies around the world. We also understand that every client is unique, which is why we strive to balance process discipline with flexibility and creativity so that we can adapt to the different demands of each project's particular characteristics.

Every day we deal with a variety of situations in the translation sphere, engaging with different departments in companies, such as Marketing, Engineering, IT, Training, Production, HR, Foreign Trade, Legal Affairs, Purchasing, R&D, etc.
We are able to provide agile, high-quality service to companies in every corner of the globe thanks to our highly qualified in-house team for managing translation projects and our network of specialized native translators working in virtually every time zone.
Finally, we are firmly committed to our clients and we work as an extension of their team, always striving to understand more than just the obvious aspects of their business, to help them achieve their goals.
You can rely on Netwire for translation services that add value to your business and help you overcome challenges and grasp the opportunities of this globalized world.
Staffing
Interpreting
Education and Training
Consulting
Translation and Localization
Tools or Tech Development
Multimedia Localization
Life Sciences
Public Sector
Media
Legal
Technology
Gaming
Financial Services
Professional Services
Asia-Pacific
Americas
Africa
Central and Eastern Europe
Middle East
Western Europe